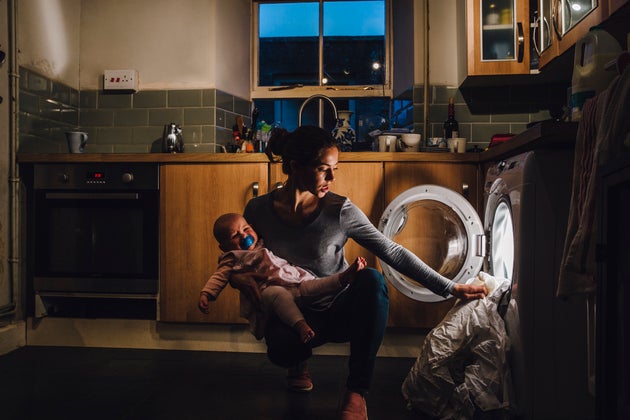 We're here to guide you through the coronavirus pandemic. Sign up to the Life newsletter for daily tips, advice, how-tos and escapism.
Working parents don't have a monopoly on finding lockdown difficult, but as the pandemic stretches on – and with the summer holidays thrown in, for good measure – being able to do your job from home with kids around can feel increasingly difficult, if not impossible. 
It's tough. I've been there. I documented all the interruptions I've had from my kids while trying to work as a freelance journalist: ranging from having my feet stuck to the floor with tape, to having a recorder played loudly into my ear – and even Zoom calls punctuated by appearances from a naked three-year-old. 
Caroline Whaley, co-founder of Shine4women, an organisation that empowers women in business, believes the long-term effects of the pandemic on mothers – and their careers – could be particularly devastating. 
"Between job losses, school closures, and isolation, the ability of many dual-earner couples to both work because someone else is looking after their children is dissolving," she tells HuffPost UK. "Many couples have had to decide which partner's career takes a back seat. Due to lower salaries, women are frequently the ones to stand down."
Whaley's fears are backed up by statistics: a study by the IFS revealed mothers are more likely than fathers to have left paid work since February, and mothers have seen a bigger proportional reduction in their hours of work than fathers. Among those doing paid work at home, women are more likely than men to be spending their work hours simultaneously trying to care for children. 
And, as the government's furlough scheme soon comes to an end, and rules on home-working change to allow firms to ask people to come into the office, many working parents are under even greater duress as their bosses' – or clients', if they're self-employed – patience wears thin.
When HuffPost UK put out a request to speak to working parents to hear their struggles, the response was overwhelming. "My work was sympathetic at first, but became less so as lockdown eased," one teacher told us.
"I'm the only one in my team with young kids, I feel unsupported and isolated," another mum said. "I've started making a point of having my kids around and responding to them during Zoom meetings so my boss can see my situation. I think my boss assumes as his life of lockdown is over, we're all in a similar situation – and forgets that mine is the same as being in lockdown."
Another woman told us she's "strongly" being encouraged back to the office "to set an example" – but she has two little ones, so it's hard. And a dad was told by his work if childcare is available, he now has to use it – and no more flexibility will be granted apart from working from home. 
Their stories are shocking. HuffPost UK spoke to six of these parents, who said they feel under increasing pressure to work "as normal" – despite having limited childcare options.
For some of them, the fallout from the pandemic is getting worse, not better. 
'I just want to scream at my male and child-free colleagues'
*Edie, 39, has two children aged two and five. She works in advertising.
"Any leniency at work evaporated the second nursery 'started' again, despite the fact I still had a five-year-old at home. Any slowdown in volume or pace also evaporated as soon as lockdown was 'over' for my male bosses and clients. 
"My partner and I have just about managed until now by working from 6am until about 9pm every day – and constantly fighting about who gets to work, when. I have to snatch and beg for hours. I keep telling myself it'll all be okay in a month, when school starts again, but just this week I had a massive freakout that they're not going to go back – and I don't know how I'll cope. 
"Logistically, it's impossible to plan, to manage workload, to meet deadlines or to attend meetings. Mentally, it's impossible to juggle all the logistics with the anxiety over safety, and perform at a level others increasingly expect from you now lockdown is 'over'. And with the threat of redundancy, and guilt at still having a job, the pressure to perform is bigger than ever. 
"I just want to scream at my male and child-free colleagues and clients around 90% of the time, because they have no idea what women are going through. I'm left wondering if there is any other option except for me to quit a career I've fought for for 20 years. It's been unbelievably tough, but all I can think is it's about to get even harder."
'My one-year-old will often come over to me and close down my laptop'
Patrice Stephens-Sobers, 26, has a one-year-old daughter, Sol. She is the founder of digital marketing agency Pink Ship.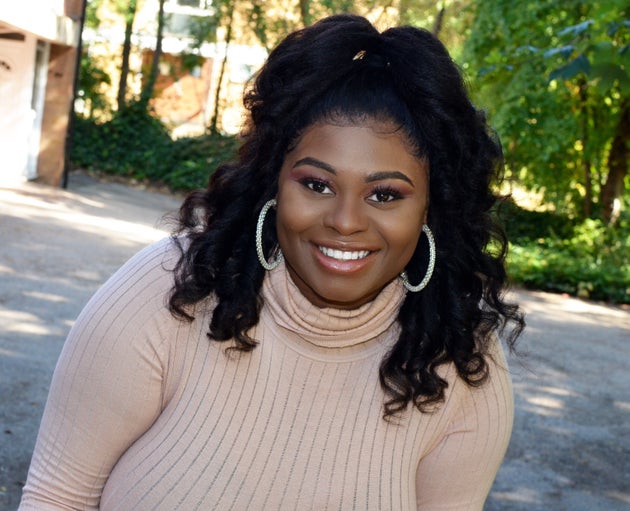 "I'm incredibly fortunate my business can be run remotely. My team and I already had a working from home policy, but it's been tough – especially with the lockdown challenging my childcare options. 
"My husband also works from home, and although we've been able to juggle childcare between us, there are days where we both have a lot on and neither one of us can take a break. We sometimes both have deadlines to meet or unplanned client emergencies, so juggling all of this has been hard. 
"I've had to adjust my working day and schedule Zoom calls around my daughter's nap – or work really early, or really late when she's sleeping. It's important to me that I spend time with her. Working from home and being 'around' is not the same as being present. She's a really social girl who is energetic, loves to read books and always wants to play – and quite a lot of the time, she doesn't want to play independently!
"My daughter will often come over to me and close down my laptop when she wants more attention – that's my cue to stop working and hang out with her. It's been tough balancing everything but between my husband and I, we're figuring it out."
'It's no different now, and it's not getting any easier'
Davina Gordon, 40, has a two-year-old son and is a freelance digital marketer.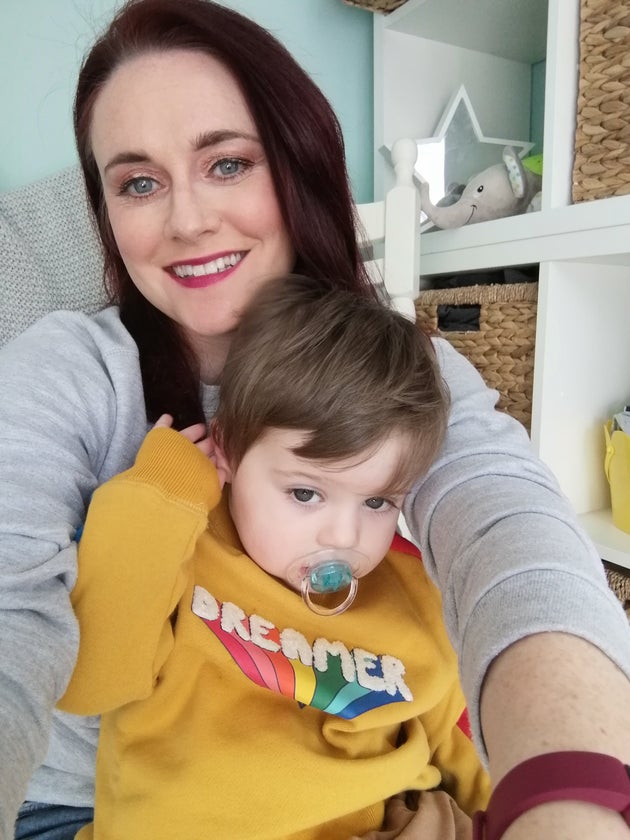 "Both my partner and I work from home. We have a two-year-old son and not having childcare during the pandemic is really tough. My husband works in an upstairs office, while I'm downstairs, trying to work at the kitchen table, while parenting.
"It's definitely shooting up my stress levels and impacting my productivity. I'm a freelance digital marketer, and things were going well until the pandemic, when I lost two clients and a substantial chunk of income. This meant we couldn't afford childcare, although Sonny's nursery soon closed, anyway. I'm struggling to get new clients, as everyone is being cautious with their spend.
"I feel at a crossroads. I'm resilient, but desire alone doesn't pay the bills and I can't get any help from the government, either. It's no different now, and it's not getting any easier."
'I realised how skilled I've become at suppressing my own struggles'
*Rebecca, 41, has two children aged 10 and five. She works at an alcohol misuse charity. 
"I'm on my knees. I'm working three days from home, but with that comes benign neglect of my children, when they should be enjoying their summer holidays. I find myself overcompensating during my days off, so that the children have had some sort of 'fun'.
"Work are being fully supportive, and there's no pressure to return, but my mental health is shattered from having to multi-task between professionalism and childcare. I have no support elsewhere.
"I'm exhausted and experiencing memory loss, sensory overload and a crippling sense of inadequacy. And the housework! I feel like I live in squalor. The guilt I feel over both my work performance – and mothering – is taking its toll. A friend said recently, 'you seem unfazed by it all!', and I realised how skilled I've become at suppressing my own struggles."
'I've had to move out of the family home'
Harriet Holme, 39, has two children aged five and two. She's a registered nutritionist.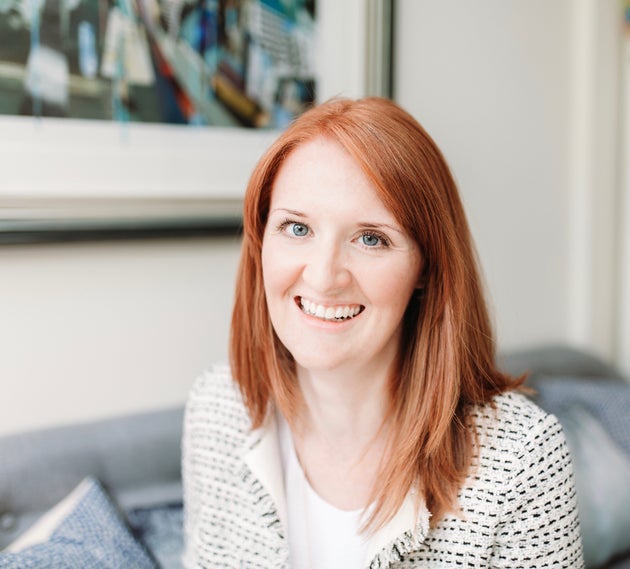 "I've had to move out of my family home in London with my two young children because my husband is an NHS doctor, and a health condition meant we had to shield from him. I've moved in with my parents in Cambridge, and have had to juggle pivoting my nutrition business online, a book launch, homeschooling for my son who just turned five, and taking care of my two-year-old daughter.
"On the plus side, I'm proud of all I've managed to achieve, and my children have an amazing bond that might not have happened if my son had been at school for the last six months. But it's been tough not seeing my husband and trying to juggle everything myself, with help from my parents in their 70s. Without them, it would have been much more challenging. 
"I've had very little sleep for the last six months, as so much of my work has to be done in the evenings and early hours when my children are in bed."
'I'm still trying to squeeze a full day's work into nap and Netflix time'
Joanna Drake, 34, has two children: Ted, 4, and Zara, 1. She runs her own PR business.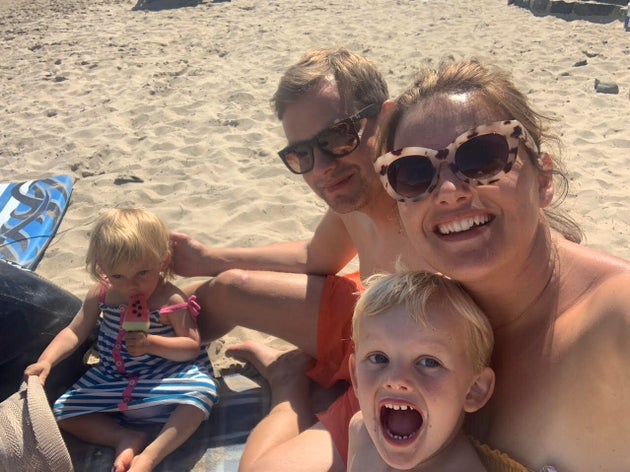 "I'm self-employed and working from home with two under-5s. My husband works full time back in the office doing crazy hours to make up for his company's lost income during lockdown, so I'm trying to juggle kids and work alone most of the time.
"I'm still trying to squeeze a full day's work into nap and Netflix time, and after the kids go to bed. There's no time for me – and I'm reaching burnout, now. I'm counting the days until September, when my oldest starts school and I'm banking on it being full-time.
"I'm just hoping I've enough good grace with clients to see me through until September."
* Some names have been changed to protect anonymity.